HOTLINE:
683-1430
---
2017-2018 Schedule
Instructor Clinic
Jan 19, 2018- 9:00 AM
Ski and Snowboard Clinic for all MASS instructors Badger Pass/ Yosemite Ski and Snowboard Area, Yosemite National Park (Will be rescheduled if snow is not sufficient)
TBA
First MASS Student Program
March 23, 2018
Last MASS Student Program
Are you fit and ready for ski season?
Here are some exercises to help get in shape . . .
---
Volunteer Instructor Applications for the 2017-2018 Season are now available online. Please apply if you can snowboard or ski, have a sense of humor, and can be available for the students on Fridays in January, February, and March. Please click the link below to submit your instructor application for 2018 (Required every year...)
---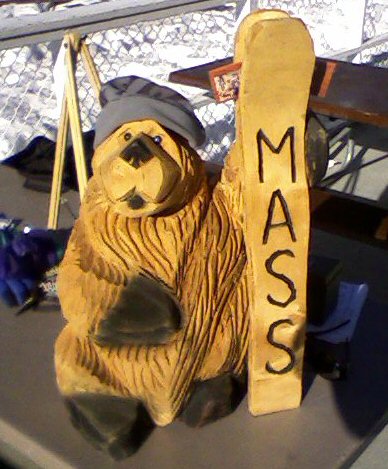 For a very minimal cost, over 200 Eastern Madera county children spend each Friday in the great outdoors.
Their schools provide the transportation, Yosemite Ski and Snowboard Area provides their equipment (if they do not have their own) and parents and interested citizens volunteer their time to make a great program work!

---
Want to instruct?
Great skiing or snowboarding ability is NOT required. Many of our kids have either never been on skis or boards before, or are just getting started in the sport. If you are a responsible adult, and can be available at least 9 of approximately 12 Fridays during the ski season (starting in January), we can use your help!
We will teach you how to teach them!
For many of these 5th to 8th-graders, this will be their only opportunity to experience skiing or snowboarding. In the age of cable TV, Hi-speed Internet, cell phones and video games, the benefits of exposing children to wholesome outdoor activities such as this cannot be overstated.
If you can possibly help, Please submit an application HERE, or contact Peter Leinau, 559-683-7408, or Calvin Lyster: 683-5186.
Thanks!
---
Can't ski but want to help?
MASS always needs volunteers to do such things as chaperone on the school bus, help with passing out and returning ski equipment, etc. While the kids ski, relax on the deck and enjoy the sunshine we usually have in the spring. Take a snowshoe tour, visit with old friends and make new ones! Contact the M.A.S.S. coordinator at your child's school, call us, or come on by any Friday at Yosemite Ski and Snowboard Area and see what we are up to on the slopes.
Contacts:
E-mail to: Peter Leinau
Or phone: Peter Leinau, 559-683-7408, or Calvin Lyster: 683-5186


ROAD CONDITIONS: 209-372-0200
---

U.S. Ski and Snowboard Assoc.
---


National Ski Patrol

---
---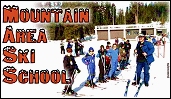 Article from Nov 12, 2004 Sierra Star!
---